What do Footloose The Musical Tour, Mad About The Musicals Tour and Cuppanut Tea Range  have in common-Gareth Gates?!
Gareth has been receiving rave reviews for his appearance as Willard during his Footloose Tour (the first leg ending 16/4/16). He together with Michael Courtney and the girls, head off on tour with Mad About The Musicals (beginning 21/4/16).
During Gareth's short five day break between these tours he has slotted in launching a new Coconut Tea Range (18-21/4/16)!
It makes for exhausting reading!  Gareth quite obviously likes a challenge!
Whatstonstage in their review of Gareth in Footloose, talk of more challenging roles. Sorry but we may have to wait until he resumes the second leg of the Footloose Tour ( 20/6/16 till late 2016)!
But it's Gareth Gates (on tour with the show on certain dates) who surprises. He's super. Chockablock with full-bodied magnetism and stage presence, with a mellifluous voice and above all very funny, he steals the show. It made me think that I'd like to see him in more, shall we say, challenging roles.
We wish Gareth lots of energy for this exciting year and hope he (together with all its consumers of Cuppanut Tea), have a relaxing time drinking the Coconut, Cranberry and  those Ginger & Turmeric infusions.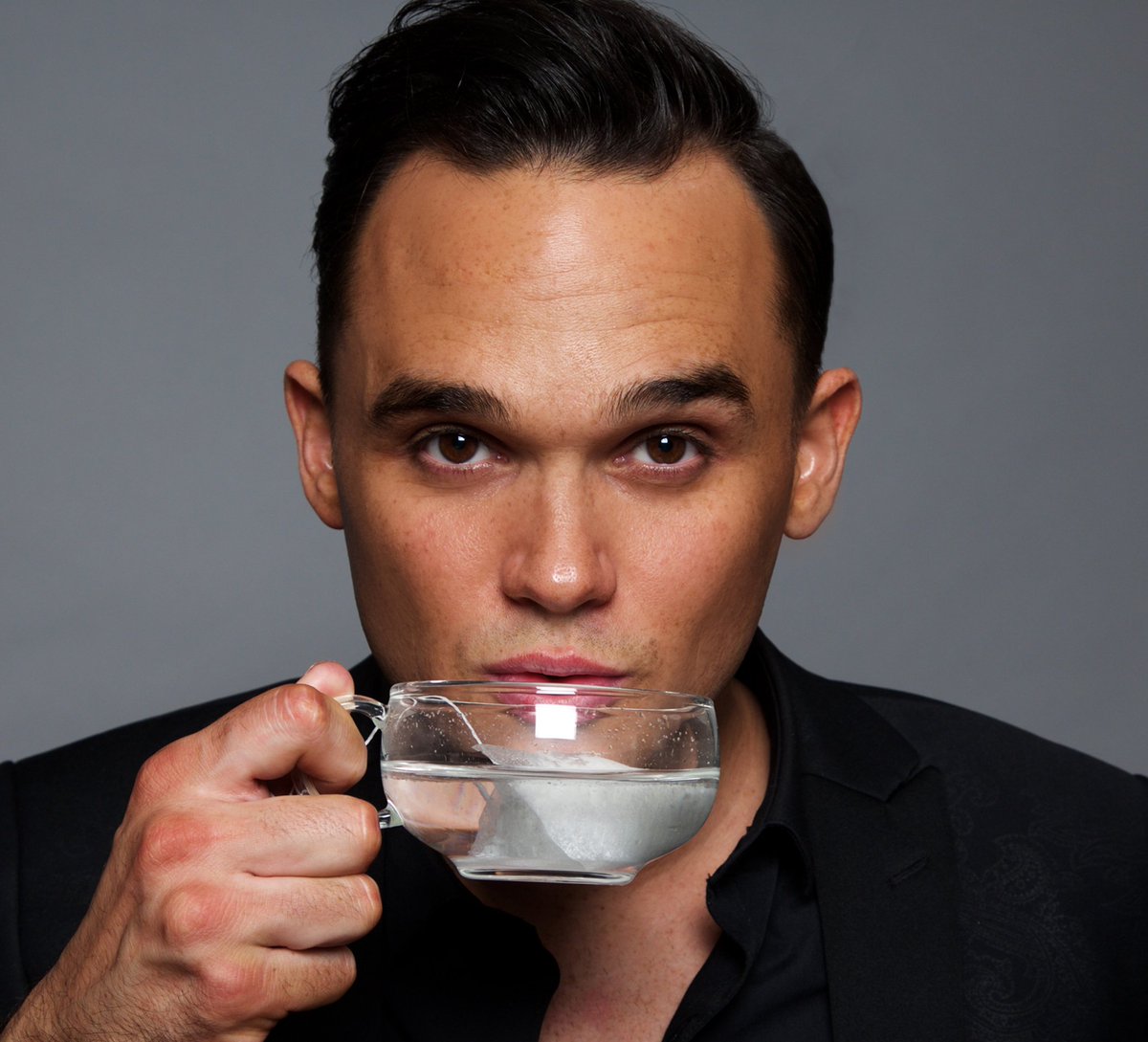 Please note:
This is an unofficial fan-site, and we have no direct contact with Gareth Gates or his management.  Gareth's official website is www.garethgates.com